Posts for tag: lifestyle choices
By Parker Wellness
July 29, 2018
When most of us think about our individual wellness the first thing that often comes to mind is our physical wellness. Am I sick? Am I overweight? Am I in shape? Am I eating enough fruits and vegetables? Am I drinking enough water? Do I have energy and strength to do the things I need and want to do?
Our physical health and wellness is something that we have an amazing amount of control over. This component of our individual wellness is not only very strongly connected to all of the other dimensions of our individual wellness (take a look back over previous posts on dimensions of wellness), but it is one that is heavily determined by the choices that we make on a daily basis. Our physical wellness is dependent on our lifestyle choices and the habits and routines that we develop.
Physical wellness is contingent on our diet, sleep quality and amount, water intake, and physical activity level, among other things. In order for our body to perform in the ways that we need and ask it to, we must properly fuel it, hydrate it, exercise it, and rest it. We are each given one body and we must treat our bodies like a temple, not a tent.
Tips for physical wellness:
Eat a more plant-based diet. Reduce or eliminate animal protein.
If you can't pronounce an ingredient or don't know what an ingredient is on the label, don't eat it. Eat real food.
Try and eat meals that resemble a rainbow. (Your plate should be complete with a variety of colors). For example- a salad with tomato, carrot, yellow bell pepper, avocado, cucumber, kale, purple cabbage, chia seeds, olive oil, black pepper, and grated turmeric.
Drink at least two liters of water a day. Give up soda and other sugary drinks.
Sleep at least 7-8 hours every single night.
Exercise regularly.
Opt to walk or bike instead of drive.
Take the stairs instead of the elevator or escalator.
Take your dog and or your kids outside to play more.
Get rid of excess weight, especially excess belly fat.
Consult a naturopathic doctor to identify food sensitivities that can lead to inflammation, digestive problems, headaches, and other ailments.
Stop smoking.
Limit alcohol intake.
A beautiful and life-changing chain reaction will occur when you start taking care of your physical wellness. When you are physically in shape and well, you will feel more confident, healthier, stronger, more energetic, happier, and more capable of self-love and acceptance. Your physical wellness can greatly affect your emotional wellness, as well as all of the other dimensions of wellness. It is far easier to maintain physical wellness than it is to regain it once it's long gone. Everyone has to start somewhere though and there is no day like today to start taking charge of your physical health and wellness.
Small changes in our everyday choices, habits, and routines can make huge differences in our physical and overall wellness. The choice is always yours.
By Parker Wellness
May 21, 2017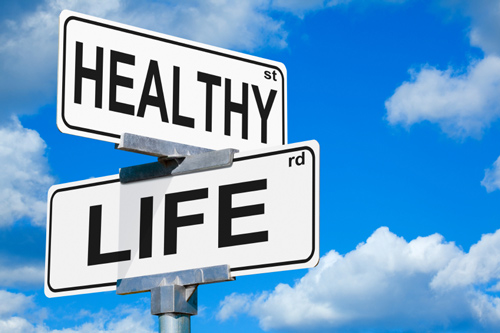 "Inflammation is the body's attempt at self-protection; the aim being to remove harmful stimuli, including damaged cells, irritants, or pathogens-and begin the healing process" (Nordqvist, 2015). Our bodies are quite extraordinary. The involuntary processes that are constantly taking place to keep us alive and thriving are remarkable. However, we should not take our bodies for granted because while we are rather resilient, if we do not take care of our bodies our bodies eventually will not be able to take care of us.
There are two types of inflammation: acute and chronic. Acute inflammation starts suddenly and can become severe very quickly. This is the immune system's natural response though and is not a bad thing. This type of inflammation is caused by an injury (cut, torn tissue, broken bone, etc.), viral or bacterial infection, or fungus. Chronic inflammation is long-term and can lead to serious diseases and conditions. Acute inflammation can become chronic inflammation if the initial cause of the inflammation is never eliminated. When you have chronic inflammation, your white blood cells end up mistakenly attacking healthy tissues and cells in your internal organs. These signals are often sent out due to a number of habitual environmental factors (things that are in your control) and sometimes due to your genetics.
Unfortunately, chronic inflammation doesn't always produce noticeable symptoms. However, chronic inflammation is linked to the majority of diseases. Chronic inflammation can be caused by poor diet, pollution and free radicals, smoking, excessive alcohol consumption, chronic stress, obesity, hormone imbalance, and genetics. Chronic inflammation can affect all different parts of your body and can cause all sorts of maladies, some even being life threatening.
In this next mini series, we will talk about the specific risks, diseases, and conditions that are caused by chronic inflammation, how inflammation affects your oral health, and how to reduce your risks and prevent chronic inflammation. Most of the time, it is all about the choices that you make and how you take care for yourself. We want to share with you all of this valuable information so that you can go on to lead a healthy, happy, and long life. Health is everything!