Posts for tag: healthy diet
By Parker Wellness
March 18, 2018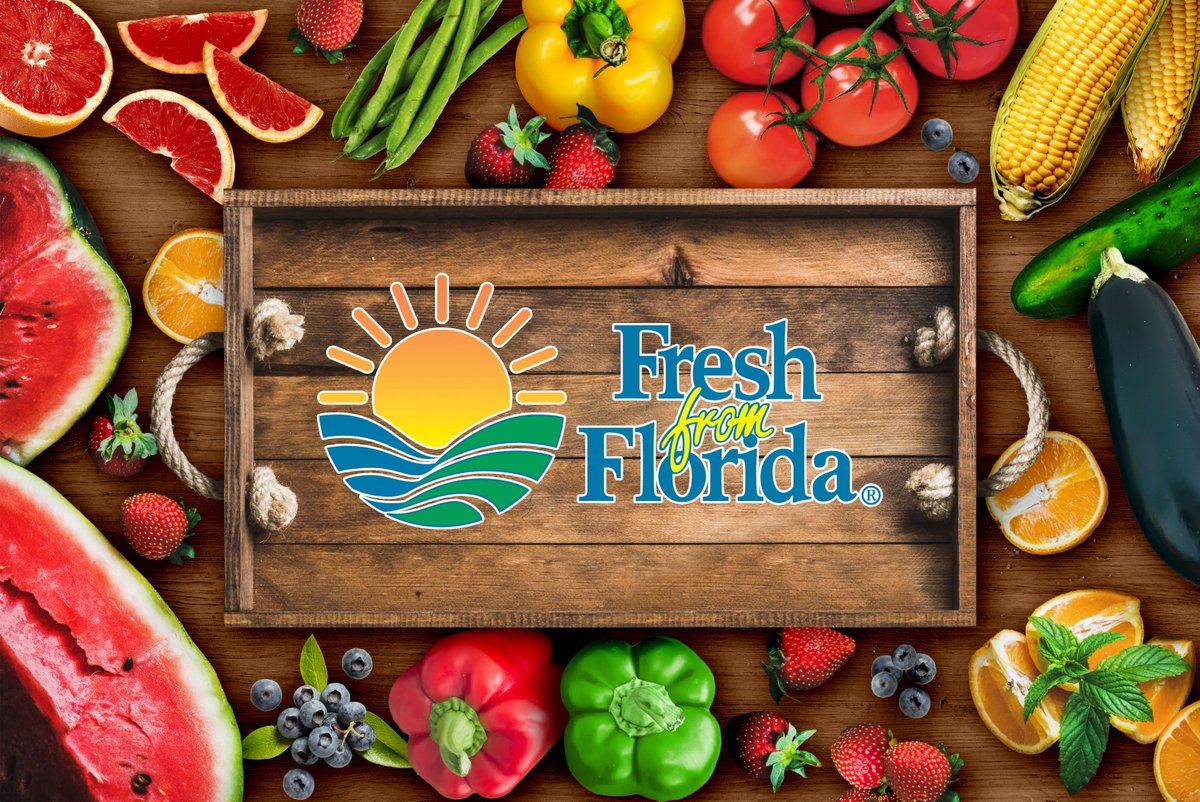 One of the simplest approaches to eating a well-balanced and healthy diet is to eat real food. As a family dentist and wellness advocate in Hollywood, Florida, we truly believe health and wellness starts in the mouth. We are very fortunate to live in Florida where an abundance of fresh produce is grown in our state and throughout the year. Eating fresh locally-sourced food not only benefits your body, but also the environment. A good rule of thumb is if you can't pronounce the ingredients, don't eat it. In honor of National Nutrition Month at Parker Dentistry Facial Rejuvenation and Wellness, we want to inspire you to eat more Florida fruits and vegetables!
You might be surprised to learn how many different fruits and vegetables are grown in Florida soil. Here's a list of the most common ones:
Avocados, bell peppers, blueberries, broccoli, cabbage, cantaloupe, carrots, cauliflower, celery, eggplant, grapefruit, guava, Key limes, lettuce, mangoes, mushrooms, oranges, papayas, passionfruit, potatoes, radishes, spinach, squash, strawberries, corn, tomatoes, and watermelon.
The food choices that we make every day play a major role in the quality of our health. It is far easier to maintain our health than it is to recover it. Diet is one of the components of our life that we have the most control over. We have total control over what we eat. What we eat affects every single part of our bodies, on the inside and on the outside. All of the fruits and vegetables that are grown in Florida have incredible health benefits and are easily accessible and affordable to everyone who lives here. Healthcare is expensive; healthy eating doesn't have to be.
If you need a bit more convincing, check out the nutrients and benefits some of Florida's favorite fruits and vegetables can offer you.
Avocados are high in vitamins and nutrients B2, B3, B5, B6, C, E, K, potassium, magnesium, manganese, copper, iron, zinc, heart-healthy monounsaturated fatty acids, and oleic acid (helps reduce inflammation). Avocados actually help your body absorb nutrients from other plant-based foods. They are also loaded with antioxidants, which support your immune system and anti-aging defenses.
Carrots can help prevent heart disease, lower blood pressure, boost immunity, aid in digestion, prevent cancer, improve eyesight, improve oral health, and control diabetes.
Oranges, Florida's most famous fruit, is jam packed with vitamin C. Like carrots, oranges can help strengthen your immune system, promote heart health, prevent certain types of cancer, lower blood pressure, lower cholesterol, and even make your skin glow.
Tomatoes are one of the main exports in Florida. This juicy fruit helps fight early signs of aging, aids your liver and kidneys in detoxifying your body, stimulates circulation, improves digestion, and even lowers your risk of cardiovascular disease.
You can probably imagine how amazing all of the other fruits and vegetables on the above list are for you based on how nutrient-packed and powerful these four fruits and vegetables are. Your diet and health are directly linked. The better you eat, the better you will feel. Try checking out a local farmer's market in your area and load up on Florida's finest bounty; your body will thank you.
By Parker Wellness
September 15, 2017
Healthy skin requires love and care from the outside as well as from the inside. We can protect our skin from the harmful rays of the sun with mineral sunscreen and the sufficient application of it. We can reduce the appearance of fine lines, soothe red and irritated skin, clear up blemishes, hydrate parched patches, and promote a dewy radiance with the use of natural and essential oils and high quality serums and creams. We can treat our skin to HydraFacials and spa treatments. We can even implement homeopathic home remedies to help our skin look its best. But if your diet and habits are bad, it is likely that your skin will reflect your poor choices.
A healthy diet is crucial for a healthy life. Our systems require certain vitamins, minerals, and amino acids to function properly and this also includes our skin; the largest organ in our body and the one that protects us from all of the external elements. Think of your skin as your body's shield on top of it being the physical part of yourself that you present to the world. What goes into your body will eventually reveal itself on your surface.
In the book Feed Your Face, Dr. Jessica Wu offers a few simple insights into the types of foods we should be eating in order to help keep our skin looking younger, smoother, and more radiant. The following foods are also great for the rest of your body too!
Tip one: Eat a variety of color at every meal. The more colorful your plate is with natural foods, the more likely your meal is healthy and well balanced. Three colors in particular that are quite valuable to skin health however are red, yellow, and green. Red, specifically tomatoes are high in the antioxidant lycopene. Lycopene is great at fighting free radicals, which contribute to skin damage and early signs of aging. Yellow and green vegetables such as arugula, kale, spinach, and squash are also free radical fighters and can help to reduce the breakdown of collagen. A good rule of thumb is that the darker and brighter the color is the more nutrients it has.
Tip two: Make sure you are eating ample protein. Eating a diet rich in protein is essential for the absorption of amino acids, which come from protein. These acids are key in collagen production. Collagen is what makes your skin strong. Amino acids are also important for the elastic issue in your face. Lack of amino acids will result in lack of strong and supple skin. It is important to remember that protein comes from far more sources than just animals. In fact, plant-based protein is much healthier and more environmentally friendly. Good sources of plant-based protein are lentils, black beans, peanut butter, wild rice, chickpeas, chia seeds, spinach, and steel cut oatmeal.
Tip three: Eat omega-3 fatty acids, vitamin A, C, and E rich foods. Omega-3 fatty acids are critical for strengthening your skin. Foods like sardines, chia seeds, flaxseed, and walnuts are very high in omega-3. Juice Plus+ also recently released a new attention to their line of whole food nutrition, an Omega Blend, that is packed full of all of the omegas! Vitamin A and E are antioxidants that will help your skin's defense system against free radicals and reduce the signs of premature aging. Almond butter, sweet potatoes, carrots, and cantaloupe are all full of vitamin A and E. Vitamin C works wonders for collagen production. Make sure to eat plenty of bell peppers, strawberries, citrus, kale, and broccoli to keep your skin plump and supple.
Tip four: Hydrate. Divide your weight by two and that number is the number of ounces of water that you should be drinking on a daily basis. Every system in your body requires water and your skin is no exception. Drinking sufficient water will not only help to flush out toxins, but it will also help to keep your skin hydrated and glowing.
Here are some more delicious additions to your diet that will benefit your skin:
Olive oil
Dark chocolate
Green tea
Eggs
Kiwi
Red wine (1/2 to 1 glass)
Sunflower seeds
Chickpeas
Papaya
Avocado
Almonds
Turmeric
Ginger
Pomegranate