Posts for tag: Tooth Fairy
By Parker Wellness
June 05, 2018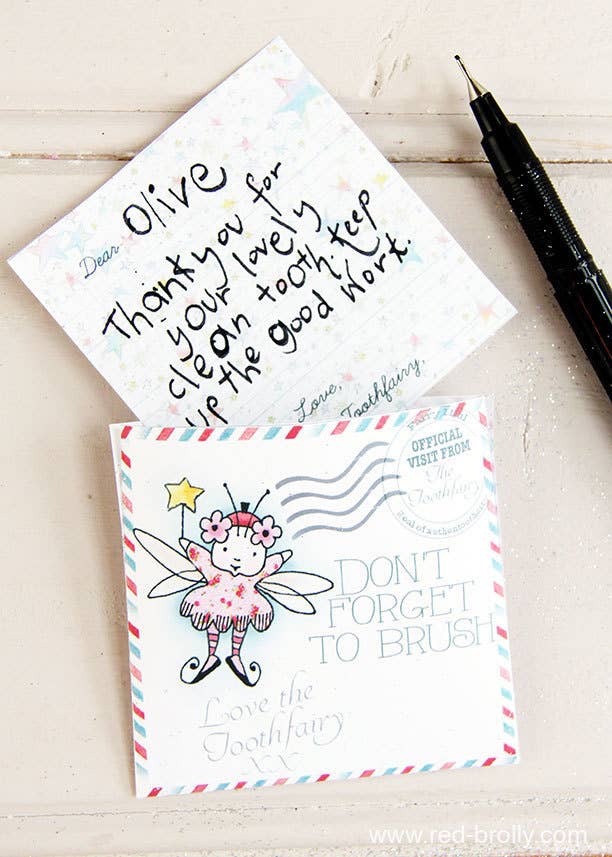 There comes a time in every parent's life when he or she must take on yet another role and play the part of the Tooth Fairy. If you are family of multiple children, you might be playing the Tooth Fairy for a very long time, as each child will lose twenty baby teeth over the course of six or seven years starting around the age of six. For a child, the Tooth Fairy and the tradition that follows the loss of each tooth is a very big deal. As a family dentist, we'd like to share with you some important steps for being the best possible Tooth Fairy for your children.
Step 1: Decide on your tradition
It is important to take a bit of time to decide what your family's Tooth Fairy tradition will be. The first time that you play the Tooth Fairy is one of the most important times as it will step the bar for the next 19 times that you will play the Tooth Fairy per child. The key is consistency. Decide on what the Tooth Fairy will leave behind, where the tooth will be placed for the big exchange.
Step 2: Buy or make a tooth pillow or special receptacle where the lost tooth will be placed. Baby teeth are very tiny and very easily misplaced. This is a great opportunity for an arts and crafts project that you can do together as a family if you are feeling creative. Otherwise, there are an abundance of tooth pillow and tooth boxes available online.
Tip: Don't have your child place their lost tooth directly beneath the pillow that they sleep on. This will only make it more challenging to make the exchange and heighten the risk of being caught in the act. You can explain to your child that the Tooth Fairy requested that your lost tooth be placed in a special and safe place, such as a "tooth shrine" that you make in the bathroom or in a designated spot in the kitchen. This is another opportunity for a creative family activity where you can design and decorate this special place.
Step 3: Plan ahead
There is no real telling when exactly a tooth will fall out. Sometimes it may be way more apparent than others, but there is always the risk of it happening rather suddenly. It is a wise idea to stock up on Tooth Fairy supplies, whether that is coins or small bills, little gifts, or whatever else you leave behind in exchange for the lost tooth.
Step 4: Know the answers
Q: Why does Blake get $2 for his lost tooth and I only get $1?
A: Each house is assigned its very own Tooth Fairy and each Tooth Fairy has a different exchange rate per tooth.
Q: What happens if I lose a tooth when I am sleeping over at a friend's house? Will the Tooth Fairy find me there?
A: The Tooth Fairy will only come to our house unless we are on a family vacation in which case I will make prior arrangements to give the Tooth Fairy directions to where will be.
Q: What does the Tooth Fairy do with all of the teeth? Where does she get the money to leave behind for the teeth or to buy the surprises that she leaves behind?
A: I wish I knew, but I am not the Tooth Fairy.
Step 5: Have fun
Being the Tooth Fairy is an opportunity that you will one day never have again, so have fun with it while you get to play this role in your child's life. Maybe you want to leave behind a note on a tooth-shaped piece of paper is teeny tiny writing from the Tooth Fairy each time. Or, perhaps you want to sprinkle glitter around as Tooth Fairy tracks. You can be as creative as you want to be.
Click here for some incredibly creative Tooth Fairy ideas!
By Parker Wellness
May 30, 2018
It is probably safe to say that you know who the Tooth Fairy is, but do you know where she came from and how the tradition of putting lost baby teeth underneath a pillow in exchange for money came from? As a parent, you have probably played the role of the Tooth Fairy or will do so in the future for your children, the same way that your parents or guardians did for you. Unlike the Easter Bunny or Santa Claus, who are both tied to religious holidays, the Tooth Fairy is domination-free and a tradition most families follow without a second thought to why or how that tradition began.
It might come as a shock, but the Tooth Fairy, as we know her, isn't even a hundred years old. She is also from the United States of America. While other countries around the world have their own traditions that surround the loss of baby teeth, the Tooth Fairy with her beautiful wings, sparkly dress, glittery wand, sweet demeanor, and maternal vibe, is unique to the United States.
The earliest written account of the Tooth Fairy came from a three-act eight-page playlet for children that was written by Esther Watkins Arnold in 1927. The story was written to help bring comfort to children during their years of losing their twenty baby teeth. The idea and act of losing not just one tooth, but twenty teeth in total can be a scary one for young children. The tradition of a sweet and silent fairy taking away the lost tooth from beneath one's pillow and replacing it with money really helped make this natural part of growing up something to look forward to rather than fear.
Around the same time the story of the Tooth Fairy gained popularity in the United States, Disney released animated movies like Cinderella and Pinocchio, which both had an important fairy character. It was Disney's rendition of the fairy that helped to solidify what the Tooth Fairy would look like in the minds of most children; a sweet maternal figure with a wand. While there are all different versions of the Tooth Fairy on a physical level, the idea and story is the same across the board. The Tooth Fairy sneaks into the bedroom on the night that a baby tooth is lost, removes it undetected from underneath the pillow, and replaces the tooth with money.
While this tradition is unique to the United States, many countries, including Russia, Mexico, and New Zealand adhere to the tradition of a Tooth Mouse sneaking into the bedroom to take the lost baby tooth. Now, many parents leave money or a small gift behind in exchange for the tooth, but the original tradition was that if the mouse took your tooth it meant that you would have strong adult teeth since mice themselves have strong teeth. Other cultures have children throw their lost baby tooth on the roof, bury it in the ground, toss it in a fire, place it in a tree, or even give it to their mother to swallow.