Posts for tag: Tongue scrapping
By Parker Wellness
January 19, 2019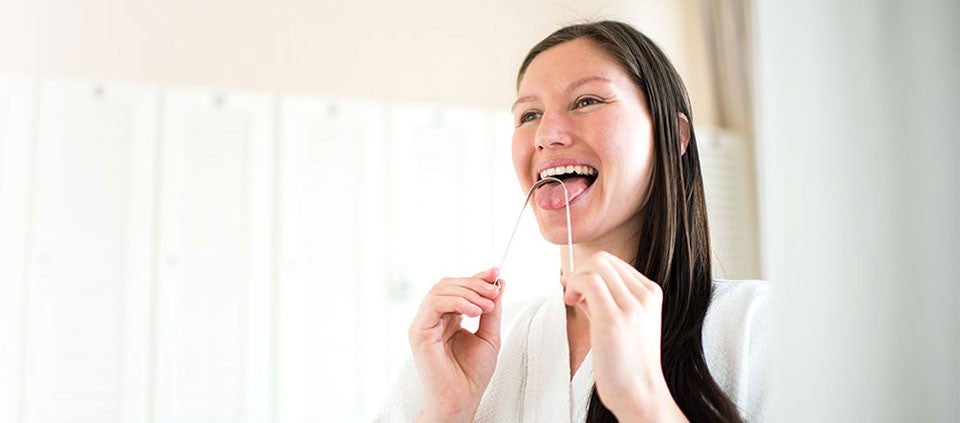 Every night while you are asleep, your digestive system is hard at work. One of its many nightly tasks includes removing toxins from the body and depositing them on the surface of your tongue. You must remove these toxins; otherwise, they reabsorb into the body. A build-up of toxins in the body can lead to all sorts of health issues, and not to mention some kicking breath.
Brushing and flossing your teeth is critical to maintaining your oral health, but if you don't properly clean your tongue, you are still leaving tons of bacteria and toxins behind.
Fret not though! The simple act of tongue scraping is a daily practice that can significantly improve not only your oral health but your overall health. Tongue scraping is an Ayurvedic self-care ritual and growing trend in 2019. While many of us likely brush our tongues while we are brushing our teeth, using a proper tongue scraper is far more effective at removing all that accumulated gunk.
A tongue scraper is a U-shaped piece of copper, tin, brass, gold, or silver that you can purchase at nearly any health or grocery store. To scrap your tongue, all you need to do is stick it out and gently scrape from back to front. After each scrape, rinse off the scraper. Repeat this process five to ten times, or until your tongue feels clean.
Once you've scrapped your tongue and seen what comes off of it and how amazingly fresh and clean your mouth feels afterward, you likely will never start a day any other way.
The benefits of scraping your tongue every morning include, but are not limited to:
Elimination bad breath
Prevention cavities, tooth decay, and periodontal disease
Improvement your cardiovascular health
Strengthen of your immune system
Enhanced taste buds
Removal of toxins in your body