Posts for tag: Immune System
By Parker Wellness
May 21, 2017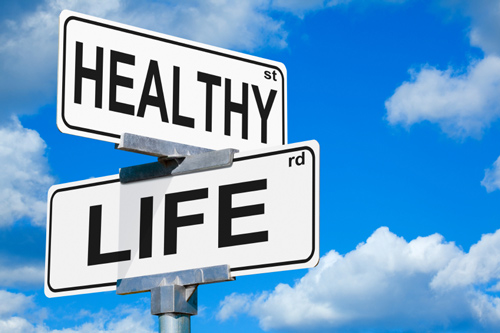 "Inflammation is the body's attempt at self-protection; the aim being to remove harmful stimuli, including damaged cells, irritants, or pathogens-and begin the healing process" (Nordqvist, 2015). Our bodies are quite extraordinary. The involuntary processes that are constantly taking place to keep us alive and thriving are remarkable. However, we should not take our bodies for granted because while we are rather resilient, if we do not take care of our bodies our bodies eventually will not be able to take care of us.
There are two types of inflammation: acute and chronic. Acute inflammation starts suddenly and can become severe very quickly. This is the immune system's natural response though and is not a bad thing. This type of inflammation is caused by an injury (cut, torn tissue, broken bone, etc.), viral or bacterial infection, or fungus. Chronic inflammation is long-term and can lead to serious diseases and conditions. Acute inflammation can become chronic inflammation if the initial cause of the inflammation is never eliminated. When you have chronic inflammation, your white blood cells end up mistakenly attacking healthy tissues and cells in your internal organs. These signals are often sent out due to a number of habitual environmental factors (things that are in your control) and sometimes due to your genetics.
Unfortunately, chronic inflammation doesn't always produce noticeable symptoms. However, chronic inflammation is linked to the majority of diseases. Chronic inflammation can be caused by poor diet, pollution and free radicals, smoking, excessive alcohol consumption, chronic stress, obesity, hormone imbalance, and genetics. Chronic inflammation can affect all different parts of your body and can cause all sorts of maladies, some even being life threatening.
In this next mini series, we will talk about the specific risks, diseases, and conditions that are caused by chronic inflammation, how inflammation affects your oral health, and how to reduce your risks and prevent chronic inflammation. Most of the time, it is all about the choices that you make and how you take care for yourself. We want to share with you all of this valuable information so that you can go on to lead a healthy, happy, and long life. Health is everything!
By Parker Wellness
January 17, 2016
We didn't want to bombard you with too much information about tea all at once. It's better to take it one sip at a time. So, in order to wrap up this week, we will finish talking about oolong and black tea, discuss some other benefits of drinking tea in general, and provide a few reputable tea sources to get you started.
Oolong Tea: The oolong leaf contains both caffeine and catechin, which combined with high levels of antioxidants are great at fighting free radicals. The taste is between a green tea and a black tea, and it comes in a variety of flavors. This tea, like white and green tea, provides a long list of health benefits when it is consumed regularly.
Increases metabolism
Helps lower cholesterol
Increases mental alertness
Strengthens immune system
Help improve the quality of hair and skin
Helps prevent tooth decay and plague build-up caused by harmful acids produced by mouth bacteria
Helps prevent osteoporosis (contains magnesium and calcium)
Black Tea: Black tea is chalked full of curative qualities. It is rich in the potent antioxidants thearubigens and theaflavins. When consumed regularly and over a long period of time, black tea can do wonders for your internal and external health. Foods and beverages that are rich in antioxidants are beneficial because they help disable free radicals, which can lead to cardiovascular issues, inflammation, and chronic diseases, like heart disease, cancer, arthritis, and diabetes.
Black tea can also provide relief from asthma and digestive problems. It can also help you manage your stress levels. Black tea can help bring your cortisol (stress hormone) levels back to normal more quickly, and in turn can help you rebalance and find relief from stress faster. This wonder tea can even aid in increasing bone density. Also, like green and oolong tea, it can help protect against dental plague, cavities, and decay.
The antioxidants in black tea have the power to help reverse the visible signs of aging. Due to time, stress, sun exposure, and unhealthy diet and habits, our skin has a tendency to prematurely age. The powerful antioxidants in black tea can help restore skin elasticity, soften wrinkles, and bring that radiant glow back to your skin.
Who knew that a little plant called Camellia sinensis, which is where all true tea comes from, could have such extraordinary effects on our health. Incorporating tea into your daily diet is something that is easy, affordable, and delicious. By sipping a few cups of tea daily, you might be surprised how gracious your body will be and how positivitely it will react.
There is also something soothing about wrapping your hands around a warm mug, inhaling the fragrant notes, and sipping to your health. It is important to set aside a little time throughout the day to yourself in order to recollect, rebalance, and recharge. Drinking a cup of tea could be that short, but vital time we all need throughout our busy lives. There is a type of tea for everyone.
Here is a list of some incredible tea companies:
Teavana
Mighty Tea Leaf Teas
Tazo Tea
Yogi Tea
Mountain Rose Herbs
Numi Tea
The Republic of Tea
Thank you for sharing a smile with us this week. We hope that you enjoy your tea!