Posts for: February, 2019
By Parker Wellness
February 09, 2019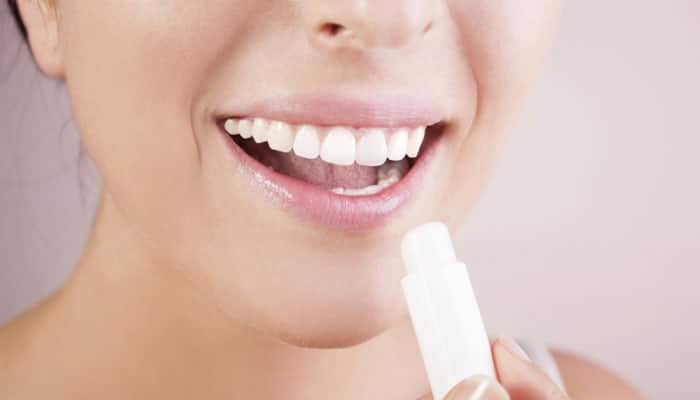 The skin on our lips is very different from the skin that covers the rest of our body. Our lip skin is very thin and delicate. Our lips don't have any hair or sebaceous glands (glands that produce oil), which help to keep skin lubricated and protected from environmental forces. The skin on our lips also doesn't produce natural sun-filtering melanin. For these reasons, our lips are very vulnerable to damage caused by the sun, the wind, and cold temperatures. Unprotected lips are also at a higher risk of developing skin cancer than other parts of the body.
While our lips are susceptible to chapping and cracking, repairing and protecting them is easy. Our lips deserve the same, if not more, attention than the skin on the rest of our body. Your lips take center stage on your face and deserve star treatment! To obtain and maintain soft, supple, and smooth lips following this simple lip-care regiment.
1. Exfoliate: Exfoliation is vital. Exfoliating once a week will help remove the dead skin on your lips and unveil the fresh skin the has rejuvenated beneath. Mix one teaspoon of honey with two teaspoons of sugar to make an at-home lip exfoliator. Simply apply the honey and sugar mixture to your lips and then leave on for ten minutes. Gently remove from your lips with cold water and a washcloth.
2. Moisturize daily: Your lips are like a sponge. When they are dehydrated, they dry out and shrink. Keeping them moisturize by applying a balm or lipstick with hydrating ingredients will improve the appearance and volume of your kissers. Avocado oil, coconut oil, almond oil, jojoba oil, sunflower oil, lanolin, and shea butter are all highly effective and natural moisture-providing ingredients.
YES to Coconut Lip Oil, Kiehl's Butterstick Lip Treatment, Carmex Lip Balm, and Vaseline Lip Therapy are all great options.
Speaking of lanolin, we carry a line of lip products up at our front desk that all contain lanolin! Ask Honi or Ivonne to show you our variety of tinted balms next time you are visiting us.
3. Protect: You should never leave your house without sun protection on your face and your lips! Make sure your lip balm or lipstick has at least 15 SPF. Keeping something protective and moisturizing on your lips will also help prevent windburn and chapping due to cold temperatures and dry conditions.
4. Treat your lips to a mask: Treating your lips to an ultra-hydrating lip mask once a week is an easy and luxurious way to repair and rejuvenate your lips. Burt's Bees makes a fantastic lip mask that will make your lips feel instantly silky and youthful.
5. Hydrate: When your body is dehydrated, your skin shows it. You'll be surprised how much fuller and smoother your lips appear when you are sufficiently hydrated. Make sure you are drinking at least two liters of water a day.
If you follow these five steps, your lips will thank you!
By Parker Wellness
February 03, 2019
In 2018, tracking our sleep was the leading trend in the realm of sleep hygiene. With the use of various technologies and applications, we were able to monitor different aspects of our sleep cycle, including length and depth. It is through this awareness that we have been able to make changes to our sleep environment and habits to optimize our sleep. We are no longer focused on solely sleeping longer though; we want to obtain a more a consistent and rejuvenating sleep so that we can perform at the highest potential in our everyday lives.
Understanding the circadian rhythm is key to optimizing our sleep and will be a leading wellness trend in 2019. Two main hormones fuel our circadian rhythm, cortisol, and melatonin. Cortisol peaks during the daylight hours, while melatonin releases in the evening. When our hormones are out of whack, finding a deep and restful sleep becomes a real challenge.
Ellen Vora, a holistic psychiatrist, explains that "the human body functions best when it is in sync with the sun and the moon." One of the best things that you can do for your body and your circadian rhythm is to go to sleep at the same time every night and wake up at the same time every day. Keeping to the rise and fall schedule like the sun and the moon will help regulate your hormones and your ability to find the rest your physical and emotional body needs.
"Each morning when you wake up at the same time, you get sunlight through your eyes, which helps reset your circadian rhythm. This reset impacts every organ system and every disease state. In addition, your brain then knows when to fall asleep and when to wake up, and this allows your sleep cycle to become more efficient, and increase deep sleep," exclaims Michael Breus, Ph.D., a board-certified sleep specialist.
For most of us, every other aspect of our daily lives adheres to a timed schedule. It is time we start subscribing to a better sleep schedule and treating ourselves to the rest we need and deserve. The earlier you can go to sleep the better, but the most important thing is that you pick a time that works for you and stick to it. We all know how amazing it feels to wake up after a truly restful night of sleep. Imagine if you could wake up feeling that way every morning?
The good news is you can! It's all about resetting your internal clock and doing so is all about consistency.
Tips for winding down before bed:
Enjoy a hot caffeine-free tea
Make your bed an electronics-free zone
Create your to-do list for tomorrow before you get into bed
Put your phone on "do not disturb" or silent
Journal